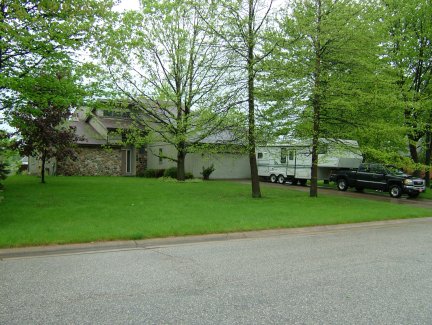 We made it! 6,000 miles over five weeks. It was wonderful, but would we do it again? Wellllllllll……… not for awhile. We need to recover.
Our house is dusty but everything, with the exception of our garage refrigerator, did just fine without us. The refrigerator (which wasn't doing well before we left) died. It's pretty bad because some frozen meat has thawed but nothing valuable.
Hopefully you have enjoyed this travel blog. If you have any comments, you can email me at skaryds@dulcimers.com. We'd especially enjoy hearing from the wonderful people we met along the way.
Last night (Wednesday), we slept like babies. Willow is smiling, and Charlie (our cockatiel) won't shut up.
Before I sign off, I need to answer a question that's come up frequently" Where did I find the beautiful sunset photo at the top of the blog? Actually it's a sunrise, and it was taken from our deck at our place in Michigan's Upper Peninsula.
It was wonderful to see the country, but the view from our living room window is pretty nice and it'll keep us content for some time to come.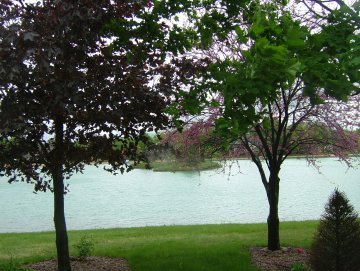 This is from our living room window. Notice the red-bud is in full-bloom.
Home! There's nothing like it.
Permalink Comments off