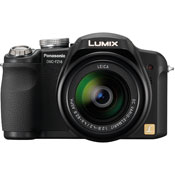 I've just received my wonderful new Panasonic Lumix DMC-FZ18 digital camera. What a wonderful example of photographic engineering excellence!!
I plan to use it extensively to capture photos for this area. It's going to make the previous pictures I've taken look pretty shabby.
I will really appreciate your understanding as I learn how to use this tool! Mastering the learning curve is going to be challenging. I'm a old dog learning new tricks, but I'll do it!
Permalink Comments off