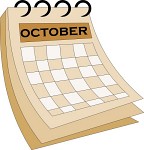 Won't be long before our time in paradise will be up for this season and we'll head back to Michigan. Last night John did concede that we may want to stay down here until May because last year we experienced cold weather when we got back up north. We won't know until we can see the forecasts for the end of April. But the weather in late April and May in Florida is always truly lovely.
Of course, after spending the summer in Michigan, we'll return to this beautiful Florida location in early October. (Again, depending on the weather.)
I can't believe how fast time passes. Our February calendar is filling up fast. Seems that as it gets closer to the time the snow-birds leave, every club/organization crowds in more activities. As an example, over the next seven days we have at least 14 firm commitments (lunches, meetings, dances, parties, karaoke, racetrack, etc.)
Believe me, we aren't complaining. Our life is active and fun!
Permalink Comments off