Bedtime has gotten complicated, because of my wrist. Here is the "arm/hand stuff" I "wear to bed":
Silicone strips which are placed on my three scars.
An elasticized glove that goes on my injured hand (to reduce swelling).
A fingerless sleeve for over the glove (again to keep the swelling to a minimum).
AND here's the big one.. Yesterday when I went to my physical therapy session, I was fitted with a wrist orthopedic device which, while I sleep, forces my wrist to bend further than I can do it on my own. It weighs about two pounds and reminds me of the below robotic-exoskeleton.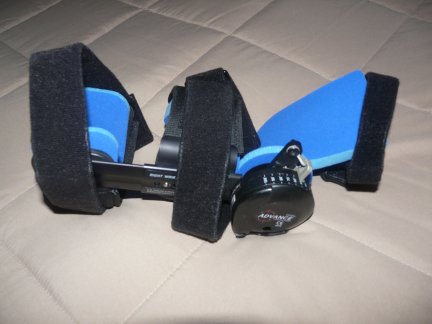 I'm glad we sleep in a king-sized bed because I could do serious damage if I whacked John with my "robotic" arm.
I found this sci-fi example of a robotic-exoskeleton. I'm sure mine was made by the same company as the one in the sci-fi photo.