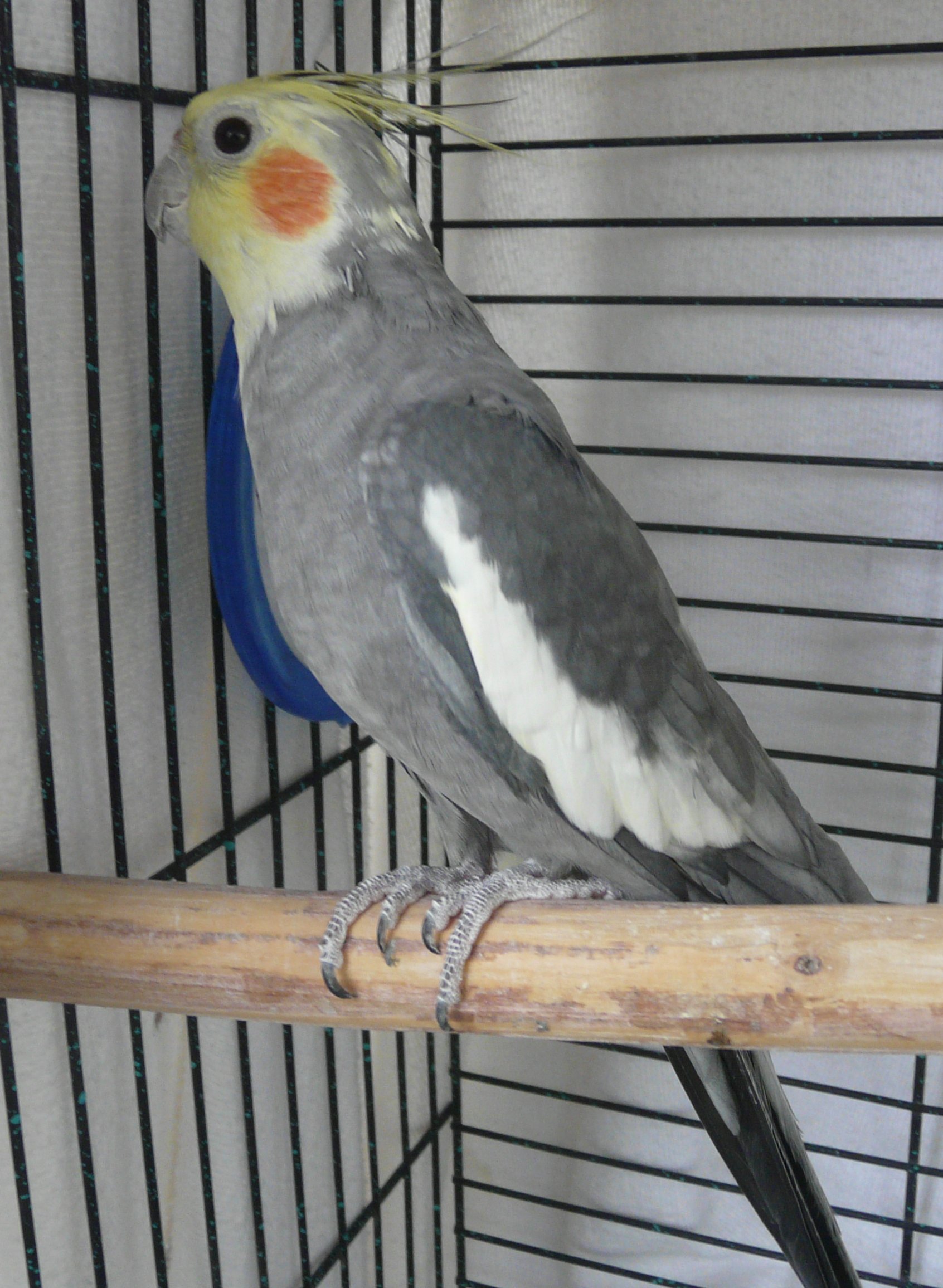 Sorry to say that we no longer have Charlie, our cockatiel. He's traveled everywhere we've gone and been part of our life for 20 years but yesterday, after running a blood test, John's doctor confirmed that John cannot be around him. He is probably a big part of the reason John has lung problems. Reluctantly we put an advertisement on the Kings Point Sportsman's Club Marketplace website and a lady immediately contacted us. She just left with Charlie. She appears to be a very caring individual who loves birds (especially cockatiels). Charlie will get lots of attention and hopefully enjoy many years with her. Seems really empty here without our talkative bird but she said we can visit him anytime.
Charlie's new owner is almost too good to be true: former nurse, took in three mentally challenged children, a grandmother who teaches at her church, lives alone and currently has no pets but has had cockatiels and they are her favorite. She's a farm girl from Michigan who now lives in Sun City Center (outside our gated community) year-round. Her daughter wanted her to have a pet to keep her company and suggested a dog, but she said she's more a bird person.
John may not see an "improvement" but not being around Charlie may help stop the deterioration of his lungs. Not something you'll be able to pinpoint. Sad that his two pulmonologists (in Florida and in Michigan) never asked if we had a bird. It was only because John tried to get in a clinical trial in Sarasota and the Sarasota doctor asked if by chance John was around a bird(s) that the link was discovered. Wish we'd known when he was diagnosed in 2009. He'd probably have less permanent damage.