We took a boat trip down the Manatee River leaving from Palmetto, FL, on Sunday, October 25th, with a big bunch of our Kings Point friends.
The capacity of the boat was 44. We had about 42. It was a tight fit and seating had to be found for the last ten to arrive. But things went along smoothly until a loud alarm sounded 3/4's of the way through the cruise and the engines died unexpectedly. But we were never at risk. We could have been towed back to the starting point. The captain got little frantic. Finally he got one of the two engines running and we limped back.
Being subjected to something totally spontaneous and unexpected made it more fun!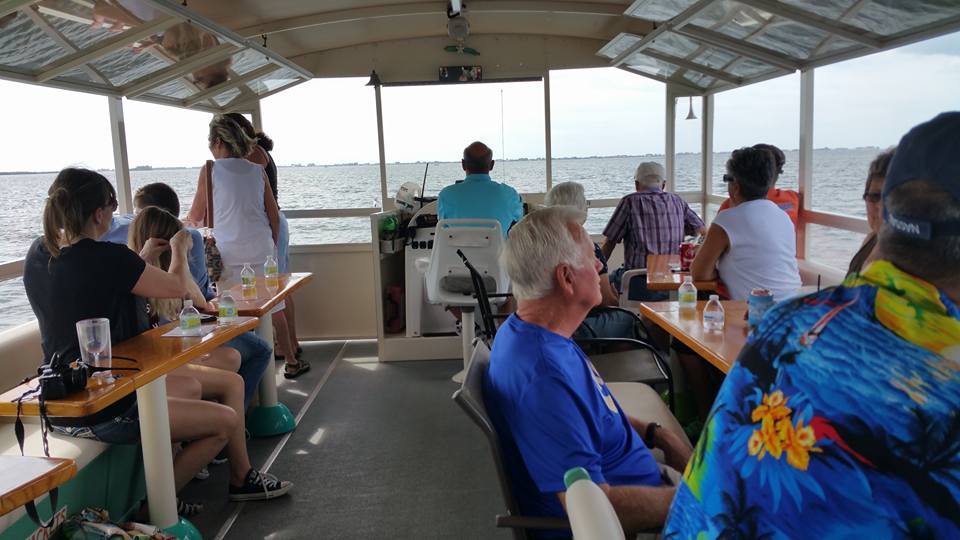 We had wine so we were ok!!
After the boat trip, we all enjoyed dinner at a Mexican Restaurant. The day was fun and memorable!