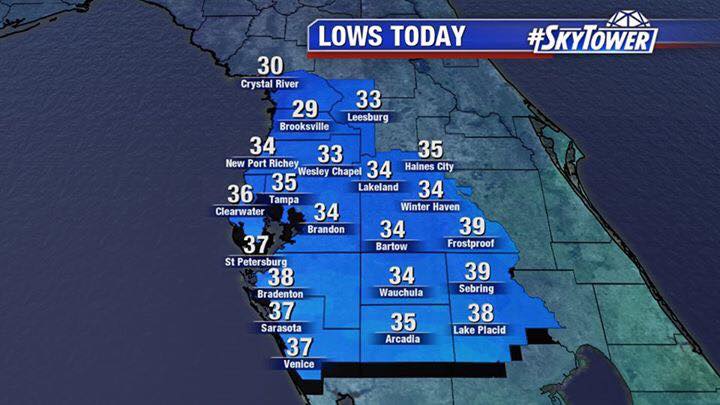 We are surviving "winter 2017" in Florida. This was reported on TV to be the coldest day in a couple years.
When we got up, the outside temperature was 36.4 at our condo. With the heat on, it's now a cozy 74 inside and 44.6 outside.
I always bring a couple pair of warm sweat pants back and forth to Florida and Michigan. Right now I have on fleecy pants with a loose heavy cotton top. Truly comfortable!
The sun's out but it's kinda windy. A short while ago, a pair of sandhill cranes were by the pond. (Maybe the pond water had held the heat.) They've moved on, probably looking for a warmer spot.
I will stay inside today. I didn't get the mail yesterday, but trekking to the mailbox in 45 degree temps doesn't appeal to me.