Ten years ago we bought a reclining couch and loveseat. They were purchased when we lived in Mom's condo and after she died, we bought them to our current condo and have continued to use them. They have served us well, but the fiber filled arms and seat have worn out and they've become very uncomfortable. In fact, if you sit down hard, you can bruise your tailbone or arm (which has happened to both of us). Obviously it's time to replace these furniture pieces. We've considered buying several different styles.
We thought we knew what we wanted: a sofa and loveseat or oversized chair with recliners in both pieces. With photos and notes, we planned to make our final decisions. While working with the dimensions, I discovered that our favorite two pieces won't work together in our great room. (When reclined, they will bump into each other). We sorta had to start over. I think we've finally concluded that a sofa with power recliners and power headrest will be our best bet (in a neutral beige).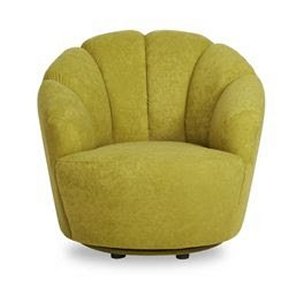 We finally zeroed in on a sofa in a "transformer" style which isn't something I thought we would have ever considered. It'll be of an off-white color with two recliners and powered headrest. There is seating for three. It'll be delivered Monday the 6th.
We also ordered a small swivel chair in a pretty lime green. We need to get a new rug with some lime to tie it all together.
We should receive the chair the same day the sofa is delivered.
The old sofa and loveseat will be picked up by Habitat for Humanity.
Hope we like the new stuff. Maybe we should have purchased where we could return it, if we don't like it.