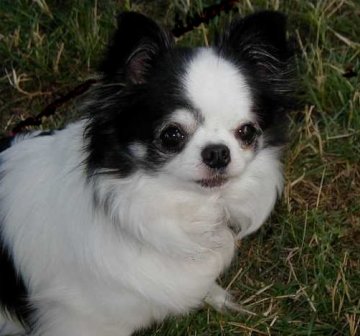 Friday night, at about 8:00 p.m., Willow died as John stroked her. She'd had a rough afternoon and evening and we knew the end was near.
When she left us, we both felt it was a blessing. She'd cried out a few times. It was heart-wrenching.
John built a solid wooden box for her interment. She was gently wrapped in her favorite soft blue blanket. We buried her adjacent to the foundation of our house near our front entrance. (That's where we'd buried Gizmo, our other dog.)
Over the site, we placed a stone marker that's carved with these words.
Gone yet not forgotten
although we are apart,
your spirit lives within me,
forever in my heart.
Willow was a sweet dog. She would have been 15 years old on June 2nd. She owned part of our hearts. She was our "baby." (Wasn't she a beauty?!!! Her grandpa, was the most awarded, recognized as the best-of-the-breed chihuahua of all time!!!)