The Big Sur area was buried in a fog bank, but that didn't stop us from having a lovely day. Kelly allowed my grandson, Kris, to get off school (he's a senior and most of his classes have wound down), so there were four of us.
The drive is awesome. Every view south along Hwy. 1 is lovely. We were impressed.
Kelly found a picnic spot for us (below): quiet, with a river flowing beside it.
We walked through a state park to a small waterfall with a scenic view. Probably one of the prettiest places we've seen.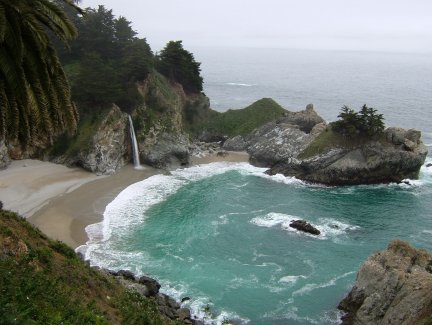 The bridge below is featured in countless ads (especially for cars). Looks like someplace in Europe.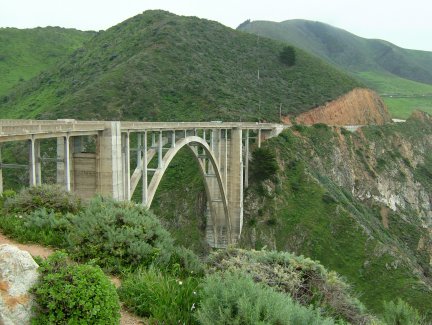 All in all, it was one of the nicest days we've enjoyed. Such fantastic scenery!
We only have two days left before we head home.
Permalink Comments off