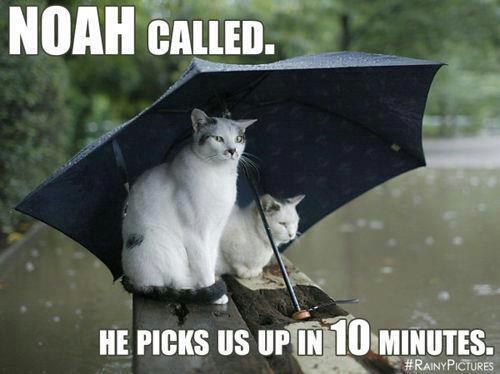 We've been following the progress of Debbie, the tropical storm which is stuck over central to northern Florida.
Here's what we read from a Sun City Center community newsletter dated June 25th:
FOR OUR SNOWBIRDS
It's Been Raining Here
We've had lots of rain — I have lived here 21 years and have never seen anything like it. As of 11:45 a.m. this whole Tampa Bay area came under a Tropical Storm Warning; a tornado was reported in Seminole (Pinellas County) I called around to several places around noon with this result:
1. The Security Patrol says there are several streets ("the usual suspects") that are flooded, but none of the Sun City Center streets is impassable — they advised drivers to proceed very slowly and "stay on the high side".
2. The Community Association reports no problems with its buildings or property on the Central Campus; we should give lawn bowling greens time to recover once the rain ends. On the South Campus, the tennis courts, pickle ball and volley ball courts should not be used for a couple of days at least — the horseshoe pits and softball field would benefit from lack of use until the rain has stopped for a day or more.
3. Hillsborough County is making filled sandbags available to the elderly/disabled public at 8718 Old Big Bend Road in Gibsonton. Sandbag materials will be available to those physically able to make their own. Additionally, each citizen will sign their name and provide their home address acknowledging the receipt of 25 sandbags or less.
4. The Information Center is closed today. Giving tours to visitors during a Tropical Storm Warning violated common sense.
The rain is supposed to hang around the rest of the week.
The photo says it all.
Permalink Comments off