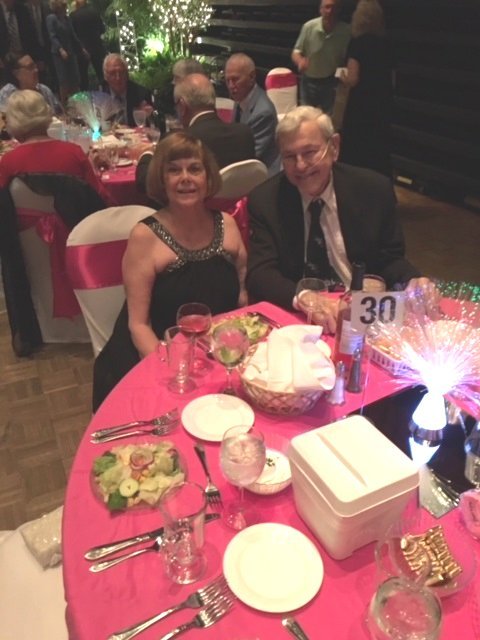 Had a lovely time at the Michigan Club SnoBall. Fun meeting up with folks we haven't seen for ages and chatting with fun friends. It's nice to see everyone all dressed up (and boy, were they!) The whole evening was lovely. The place was decorated with lots of live palms and tiny twinkle lights. The tables were covered with pink cloths with white chair covers and big pink chair bows. Table servers were well trained. Music was better than I'd expected.
Near the end of the evening, I had to go to the ladies room. I'd worn Spanx for the first time as well as pantyhose. I'm not accustomed to all those layers. I finally got down to my skin and relieved my bladder but pulling everything up was nearly impossible. I struggled. When I finished, I found my full nylon skirt had been in the toilet and was dripping. I went to the sink and washed it out. As I'm telling the other ladies in the ladies room what had happened, they all laughed so hard, I thought some would have an accident. One lady came out of the stall with her dress up around her shoulders. I guess she'd had a similar problem.
I told the ladies at my table about my restroom event. They all identified.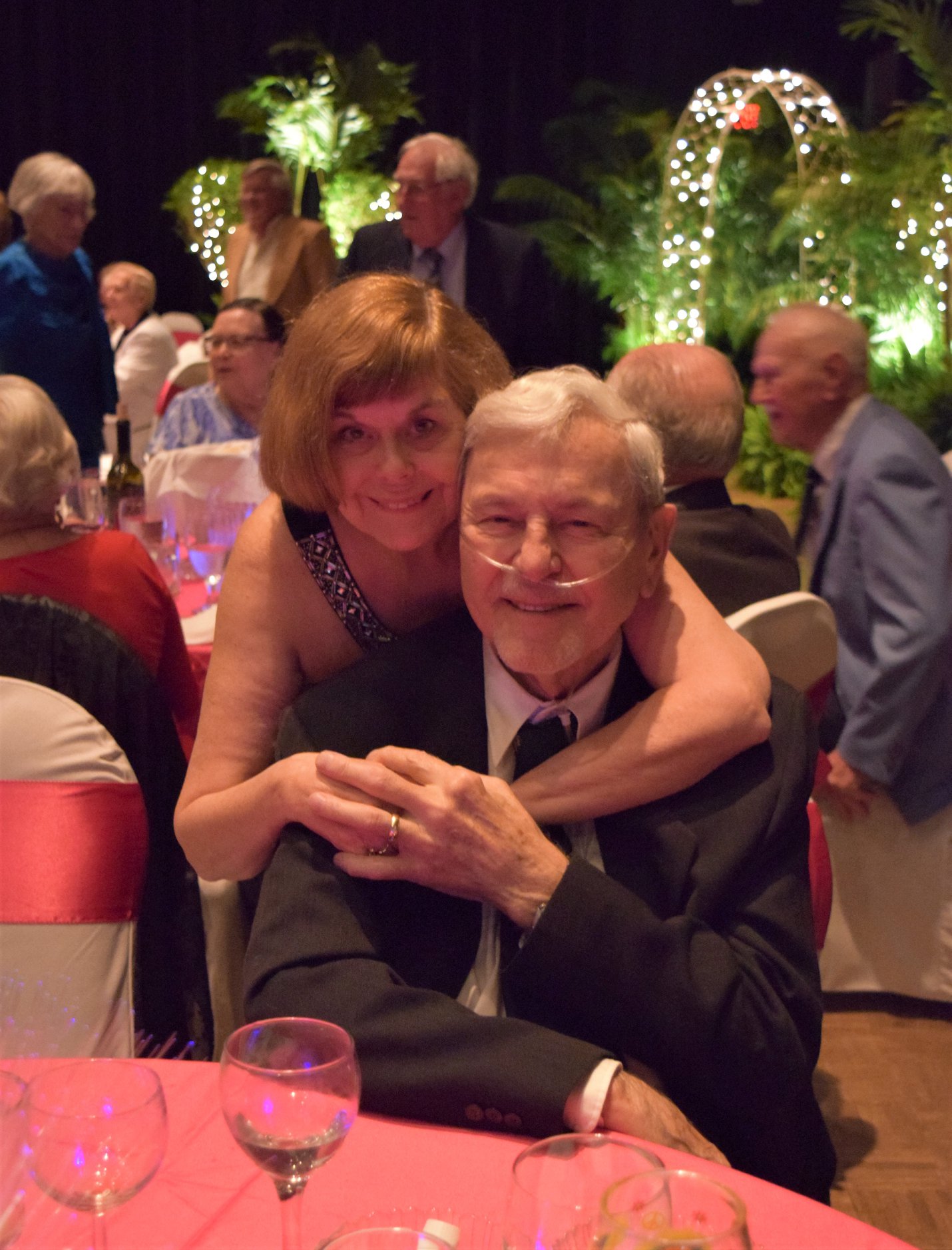 Getting ready for the party was tough for both of us. I didn't fit into what I wanted to wear. I'd gained more than five pounds since arriving in October. Finally, I located an acceptable dress which looked decent but I realize I need to watch my diet closer.
John had an opposite problem. He's lost so much weight that all of his suits looked baggy. Since he didn't move around much, most probably didn't notice.
We left for home about 8:00 pm. It had been a fun evening. I'm really glad we went.
We don't have any more formal parties, but we do have some events coming up that will get us out of the house. I think it's what we need!
And I really need to lose weight! I'd be pleased if I can shed 10, but more would be better!!